Legal help for technology business owners
The business world of technology is fast-evolving and complex. With the emerging new technologies comes the challenge of navigating risks and complying with new Internet laws. As an IT business, it's hard to be informed about the evolving regulations and protect your company while making your business grow. But that's what our technology lawyers are here for.
Our technology law firm will ensure your commercial contracts and managed service agreements get the most favorable outcome for your business. We draft your agreements so you get the best compensation for your tech services, ensure your transactions are strategically aligned with your business objectives, and protect your company and its intellectual property.
Need Help With A Business Law Matter?
Why do you need an IT lawyer?
Technology companies use business contracts to engage with clients, distributors, and suppliers. Solid and enforceable commercial contracts are the foundation of growth for IT corporations. 
Through technology agreements, telecommunication businesses can ensure their products or software are acquired, supported, distributed, and used as intended. Every tech transaction has different needs since the legal requirements for the same kind of service depend on several factors.
A technology attorney can help you understand what kind of agreement works best for you, how to get better compensation for your services, and how to protect your company from unexpected legal issues. With the help of a lawyer, you can safely engage in technology transactions related to outsourcing, distribution, commercial SaaS, licensing, and development of technology assets. If you have an e-commerce or utilize a website to promote your products, we will take care of the data privacy concerns and legal requirements your site has to comply with.
As a technology law firm, we want to ensure that e-commerce, software developers, and other community members get the best benefits and protections for the services they offer.

Make Informed Decisions
We help you understand your legal alternatives so you can make strategic decisions that align with both your business and personal goals.

Protect Your Business
We help you prevent legal issues and disputes that may adversely affect your business, saving you from wasted time and lost revenue.

Understand Your Legal Options
Legal matters can be complicated and overwhelming. Our goal is to ensure that you clearly understand your position, alternatives, advantages, disadvantages, and implications of every transaction. We make the law accessible.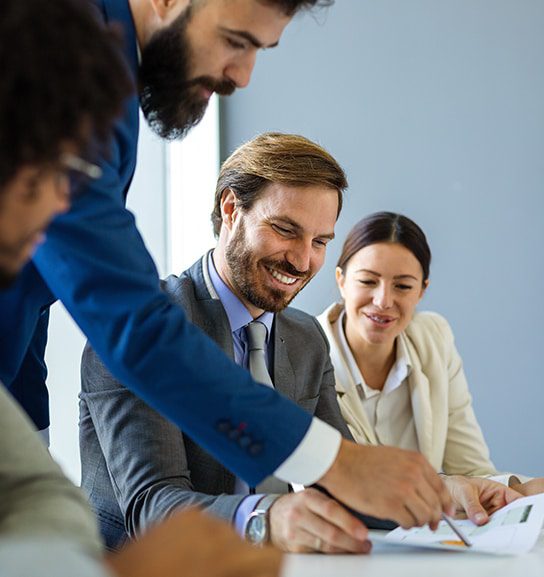 I have used their services many times and have had an excellent experience every time! Danya has been a great resource for me and my business and is always timely and there to answer my questions. She is truly highly recommended!
Danya has been excellent to work with. I've worked with Danya on creating standardized contracts for my business as well as having her review contracts that need my signature and I need guidance on. Danya has been very responsive and has taken the time to understand what our needs are for each contract to ensure they are correct.
Danya was a recommendation from another friend/business owner and I am glad to have chosen her to help represent my case. She was very knowledgeable in the strategies and fact findings to be able to help build a solid case and we were able to settle my case out of court without further extension and costs.