Manufacturing Attorney for Chicago Companies
The team at Motiva Business Law is fully committed to members of the manufacturing industry, and we work hard to help them reach their full potential. With our extensive knowledge of the market, our attorneys help manufacturing businesses handle complex transactions, aiming to optimize their current operations. 
Manufacturing companies face challenging situations every day, such as needing to protect their brand, dealing with suppliers and employees, and getting involved in intricate agreements to expand their business. Focusing on growing your business is a difficult task, and you don't need to focus on the legal, too. That's why we're here.
Our lawyers can guide distributors and manufacturers in Chicago through their transactions so they can remain globally competitive. From small to medium-sized businesses, our manufacturing law firm has helped companies develop contracts and strategic legal solutions crafted to fulfill their business objectives. 
Motiva Business Law is dedicated to serving manufacturing companies in matters related to production, distribution, outsourcing, contracting, subcontracting, mergers and acquisitions, OSHA compliance, and trade practices, amongst others. 
From day-to-day issues to complex business transactions, our manufacturing attorneys will find innovative ways of protecting their client's interests and work to help them succeed in their industry.  
Need Help With A Business Law Matter?
Why have a manufacturing lawyer by your side?
Comply with the Law: depending on your industry, there are different manufacturing laws, regulations, and licenses you have to be aware of in Chicago. You have an abundance of things to do besides worrying about these issues, so let us take care of them for you.
Minimize Risk:  when getting involved in business transactions, there will always be underlying risks and potential disputes. Our industrial lawyer will work to avoid any headaches and reduce your liability.
Improve Your Performance:  increase the value you offer to your clients by engaging in business relationships that enhance your supply chain and other operations.

Make Informed Decisions
We help you understand your legal alternatives so you can make strategic decisions that align with both your business and personal goals.

Protect Your Business
We help you prevent legal issues and disputes that may adversely affect your business, saving you from wasted time and lost revenue.

Understand Your Legal Options
Legal matters can be complicated and overwhelming. Our goal is to ensure that you clearly understand your position, alternatives, advantages, disadvantages, and implications of every transaction. We make the law accessible.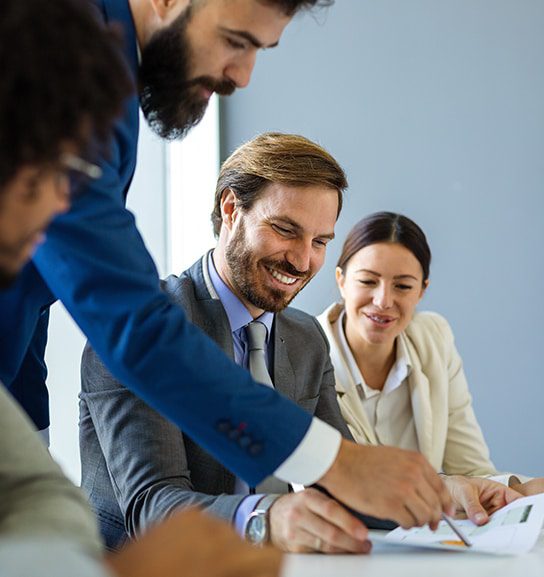 I have used their services many times and have had an excellent experience every time! Danya has been a great resource for me and my business and is always timely and there to answer my questions. She is truly highly recommended!
Danya has been excellent to work with. I've worked with Danya on creating standardized contracts for my business as well as having her review contracts that need my signature and I need guidance on. Danya has been very responsive and has taken the time to understand what our needs are for each contract to ensure they are correct.
Danya was a recommendation from another friend/business owner and I am glad to have chosen her to help represent my case. She was very knowledgeable in the strategies and fact findings to be able to help build a solid case and we were able to settle my case out of court without further extension and costs.