Let's Set Up Your Business
Do you want to start a new business in Chicago but aren't sure where to begin? We can help!
Our startup attorneys will help guide you through your new business venture. No matter if you want to start a business in Hinsdale or somewhere else in the Chicagoland area, our lawyers will help you set up the legal documents and follow the correct procedures so that your business is protected and compliant with Illinois business law. We will help you make the best decisions from the very beginning so that you only have to focus on the profits of your business.
Need Help With A Business Law Matter?
Choosing the Right Business Entity
Our business startup attorneys help set up and incorporate the following business structures:
Sole Proprietorships: Unregistered businesses that are owned and run by just one person. As a sole proprietor, you are responsible for paying your personal and self-employment taxes on your business profits. With this type of entity, you will also be liable for debts and legal actions against your business, as your company is not a separate legal entity from the owner.
Partnerships: In this business structure, two or more people share the ownership and profits of a business. There are two common types of partnerships:
Limited Partnerships (LP): Consists of at least one general partner, with unlimited personal liability, and one limited partner, who is liable to the extent of the investment he has contributed to the partnership. 
Limited Liability Partnership (LLP): In this type of general partnership, the business is a separate legal entity from its members. The partners benefit from pass-through taxation, and they are somehow protected from debts and other liabilities according to what they invested in the company.
LLCs: Limited liability companies are the most common business entities for the level of protection they offer and their flexibility. With an LLC, the personal assets of the members are protected, and they may be able to select their taxation model.
Corporations:  With this type of legal entity, the company is separate from its owners, who are called shareholders. Corporations offer the strongest protection from liability but also require a higher investment and extensive reporting procedures. Unlike the rest of the business entities, they pay income on their profits and can be subject to double taxation.
C corps: They are the default tax designation under IRS rules. They pay taxes at the corporate level and face the possibility of double taxation. 
S corps: This taxation entity allows profits and losses of the business to be "passed-through" and reported on the owners' personal income tax. 

Make Informed Decisions
We help you understand your legal alternatives so you can make strategic decisions that align with both your business and personal goals.

Protect Your Business
We help you prevent legal issues and disputes that may adversely affect your business, saving you from wasted time and lost revenue.

Understand Your Legal Options
Legal matters can be complicated and overwhelming. Our goal is to ensure that you clearly understand your position, alternatives, advantages, disadvantages, and implications of every transaction. We make the law accessible.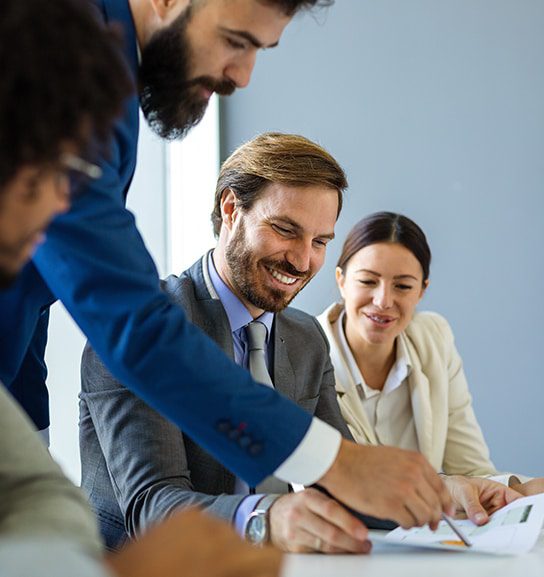 I have used their services many times and have had an excellent experience every time! Danya has been a great resource for me and my business and is always timely and there to answer my questions. She is truly highly recommended!
Danya has been excellent to work with. I've worked with Danya on creating standardized contracts for my business as well as having her review contracts that need my signature and I need guidance on. Danya has been very responsive and has taken the time to understand what our needs are for each contract to ensure they are correct.
Danya was a recommendation from another friend/business owner and I am glad to have chosen her to help represent my case. She was very knowledgeable in the strategies and fact findings to be able to help build a solid case and we were able to settle my case out of court without further extension and costs.