Do you need help with a contract?
Chicago Litigation Attorney
Lawyer for Business Disputes and Civil Litigation in Oak Brook and Elmhurst, IL
Legal disputes can often be difficult to resolve, whether they involve 
businesses
, individuals, or other parties. In some cases, parties may be able to resolve disputes by negotiating a settlement or using alternative dispute resolution methods such as mediation or arbitration. However, there are some cases where disputes must be resolved in the courtroom through litigation. In these situations, it is crucial to secure representation from an experienced attorney who can represent your interests and help you achieve a favorable outcome.
Shakfeh Law LLC
 provides dedicated legal representation for different types of businesses, and we also provide legal help to individuals who need to resolve legal disputes. With over 10 years of experience, Attorney Danya Shakfeh will ensure that you understand your legal options, and she will work to protect your rights inside and outside the courtroom. She will help you determine the best way to reach a positive resolution to your case as quickly and efficiently as possible.
Representation in Different Types of Litigation
Whether you are the plaintiff or defendant in a legal dispute, you should be sure to understand your rights, the procedures that will be followed, and the best ways to achieve your goals. We can provide the legal help you need in multiple types of litigation, including:
We can help you determine your options for resolving different types of business disputes, including those involving disagreements between business partners, violations of employment contracts or non-compete agreements, fraud, anti-competitive activity, breach of fiduciary duty, intellectual property infringement, or indemnification. If litigation is necessary, we will work with you to obtain any necessary restraining orders or injunctions to protect your business, and we will provide you with representation to help you reach a positive outcome to your case. 
Breach of contract disputes
When one party to a contract claims that another party has failed to fulfill the contract's terms, the non-breaching party may pursue litigation against the breaching party. In these cases, it will first be necessary to determine whether the contract is enforceable. Depending on the type of breach and the resulting financial harm to the non-breaching party, the breaching party may be required to pay monetary damages, or specific performance may be ordered, requiring the breaching party to fulfill their contractual obligations.
Individuals may need to address disputes with other individuals or businesses, and these disputes often involve money owed by one party to another. Certain procedures will need to be followed in these types of cases, including sending a demand letter, filing a complaint and response, conducting discovery, attempts to negotiate a settlement, and a trial before a judge or jury. At the conclusion of litigation, one party may be ordered to make a monetary payment to the other, or the judge or jury may require them to take specific actions.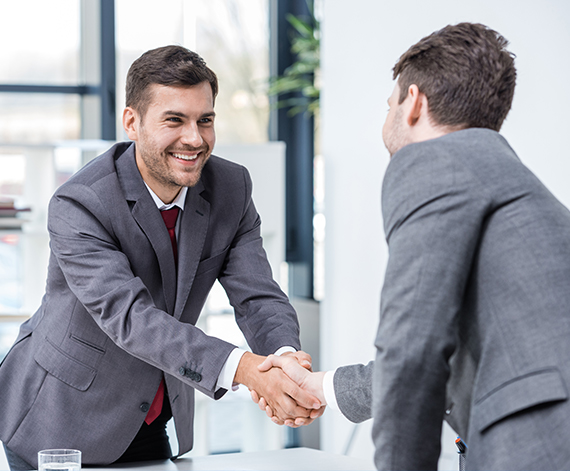 Contact a Chicago Litigation Lawyer
Resolving disputes through litigation can be a complex matter, and whether you are a plaintiff bringing a case against someone else or a defendant in a lawsuit, you will need experienced legal counsel. At Shakfeh Law LLC, we can explain your options and work with you to build a solid case that will protect your rights and your financial interests. With our help, you can resolve your disputes as efficiently and effectively as possible. Contact us today or call our office at 630-534-9918 to schedule a consultation. We provide legal representation to clients in DuPage County and Cook County, including Lombard, Willowbrook, Villa Park, Chicago, Downers Grove, Hinsdale, Burr Ridge, Oak Brook, and Elmhurst.
Do you need help with a lawsuit?